Do you have an account?
Why create an account?
After creating an account you will :
have access to the "favourites" feature,
be able to download certain data published by RTE,

have access to forms (PKI certificate,

EIC code, Customer questionnaire - KYC),

have access to notifications.
If you are an RTE customer, feel free to contact your administrator so that he or she can give you access to your company's services.
+ Provide capacity and energy on energy market mechanisms in exchange for remuneration
Beneficiaries
Generators
Consumers
Flexibilities providers
Be remunerated for your generation and consumption flexibilities
RTE's mission is to ensure the security of the French power system. This includes both security of supply and real-time supply-demand balance. For this purpose, RTE calls on flexibility options provided by generation and consumption sites on market mechanisms.
A flexibility option is the ability to adapt generation and/or consumption for a given period, on request from RTE or an aggregator, to contribute to the supply-demand balance of the electricity system. The "flexibilisation" of the electricity system is identified as a major driving force for the successful energy transition. Flexibility options provide a means to handle uncertainty in generation, consumption peaks, local network constraints and to facilitate the integration of intermittent energy sources.
The Generation = Consumption balance is represented by the frequency in Europe (50Hz).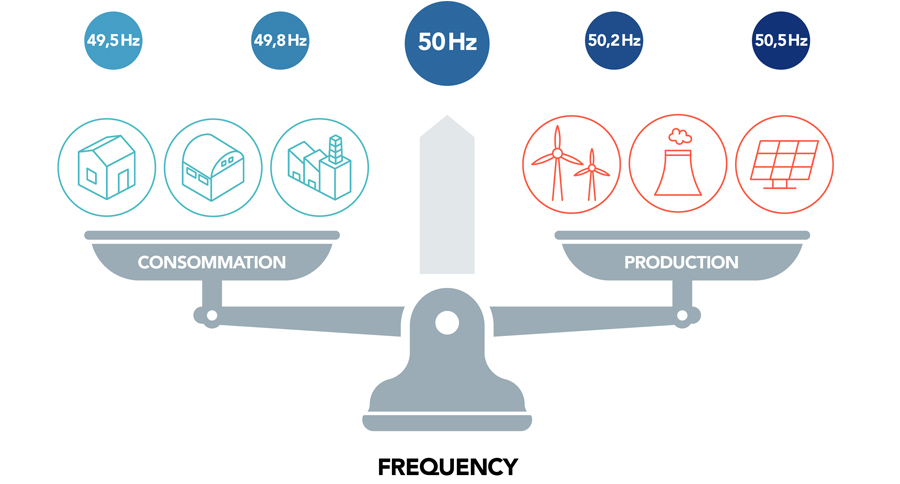 A load reduction can be remunerated across all mechanisms in the same way as energy generation. Load reduction consists in reducing all or part of a participant's consumption, on external request, over a given period of time. It thus constitutes an alternative to generation for the power system. France is the first country in Europe to have opened up all of its national market structures to all consumers, including those connected to distribution networks.
Flexibility products which sites can be remunerated for
Capacity (MW):

You provide "available time", i.e.: a time slot during which you are able to modulate your generation or decrease your consumption. You are remunerated for your availability, based on a fixed premium (in €/MW).

Energy (MWh):

You are paid following effective activation (generation or load reduction) for a fixed power and duration (in €/MWh).
Market mechanisms on which flexibility products can be remunerated
Capacity mechanisms guarantee, in exchange for remuneration, availability of capacities that may be dispatched according to the needs of the system;
Energy remuneration mechanisms provide the means to activate and be remunerated for flexibility in close to real time.
The mechanisms presented below may be interdependent: you can be remunerated for your energy without participating in capacity mechanisms. However, if you participate in a capacity mechanism, you are under obligation to provide your energy.
Capacity mechanisms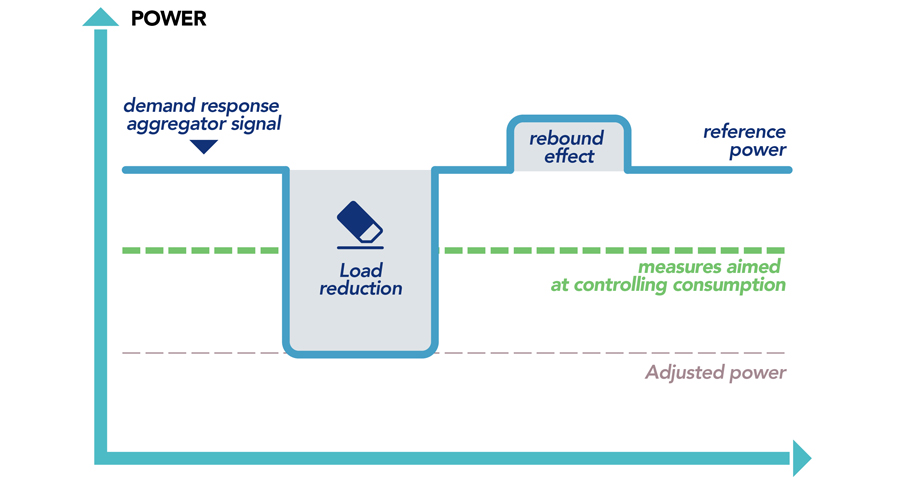 How to participate
To participate in the mechanisms, you can become a market participant (contracting directly with RTE) or go through an aggregator. Agregators may aggregate several flexibility options to offer them on the markets. If you contract with an aggregator, you are paid according to the provisions negotiated in the framework of a private contract with the latter.
Find out more
Consent of cookie settings
To be able to view the videos, we invite you to accept the cookies placed by Youtube and Dailymotion.
Contact
Your sales representative or marketservices@rte-france.com is at your disposal for any additional information on the NEBEF mechanism.