Do you have an account?
Why create an account?
After creating an account you will :
have access to the "favourites" feature,
be able to download certain data published by RTE,

have access to forms (PKI certificate,

EIC code, Customer questionnaire - KYC),

have access to notifications.
If you are an RTE customer, feel free to contact your administrator so that he or she can give you access to your company's services.
+ RTE is holding this seminar to help you better understand the issues associated with power system reliability in your region and the importance of your contribution to the process.
Beneficiaries
Consumers
Generators
Distributors
Service description
The AESS seminar - "Ensuring power system reliability together" is intended for our operational customer contacts who may be impacted by RTE's actions or who need to carry out operations related to the reliability of the system.
One of RTE's missions is to optimise the management of the grid to ensure power system reliability and quality of service to our customers. To do this, we must perform operations on the PTS to prevent large-scale incidents or, where appropriate, to limit their consequences.
Ensuring system reliability is the responsibility of all market participants.
As an electricity market participant, your actions are critical to the process.
It is therefore fundamental for RTE to provide you with a better understanding of our operations and the actions required.
Dates of sessions 2023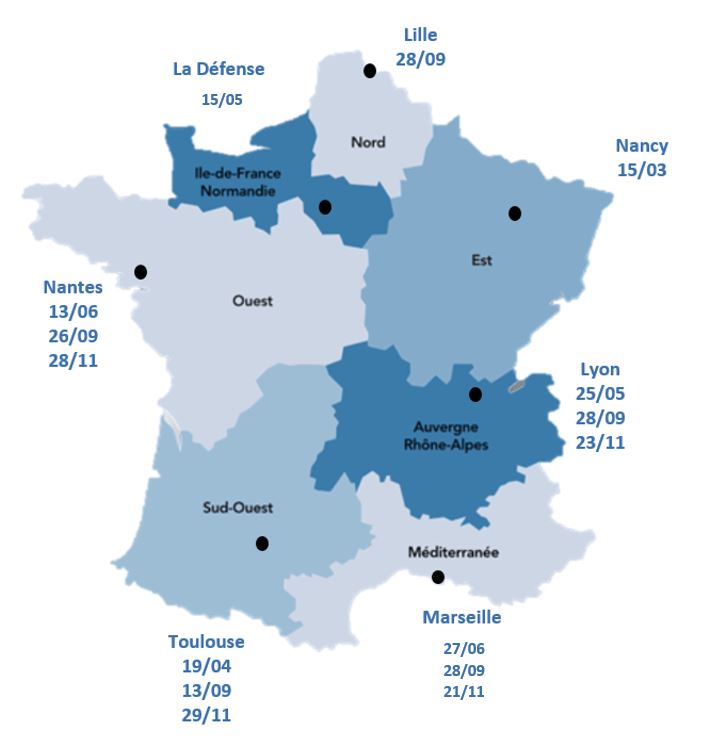 NB: The operating areas described in the seminar will correspond to the scale of the Regional Operations Centre. We therefore advise you register in the region you depend on for your activities.
Organisation
Duration: one day
2 sessions per year per region (in-person or distance depending on health situation)
Capacity: 6 to 16 participants per session
Planning of a typical session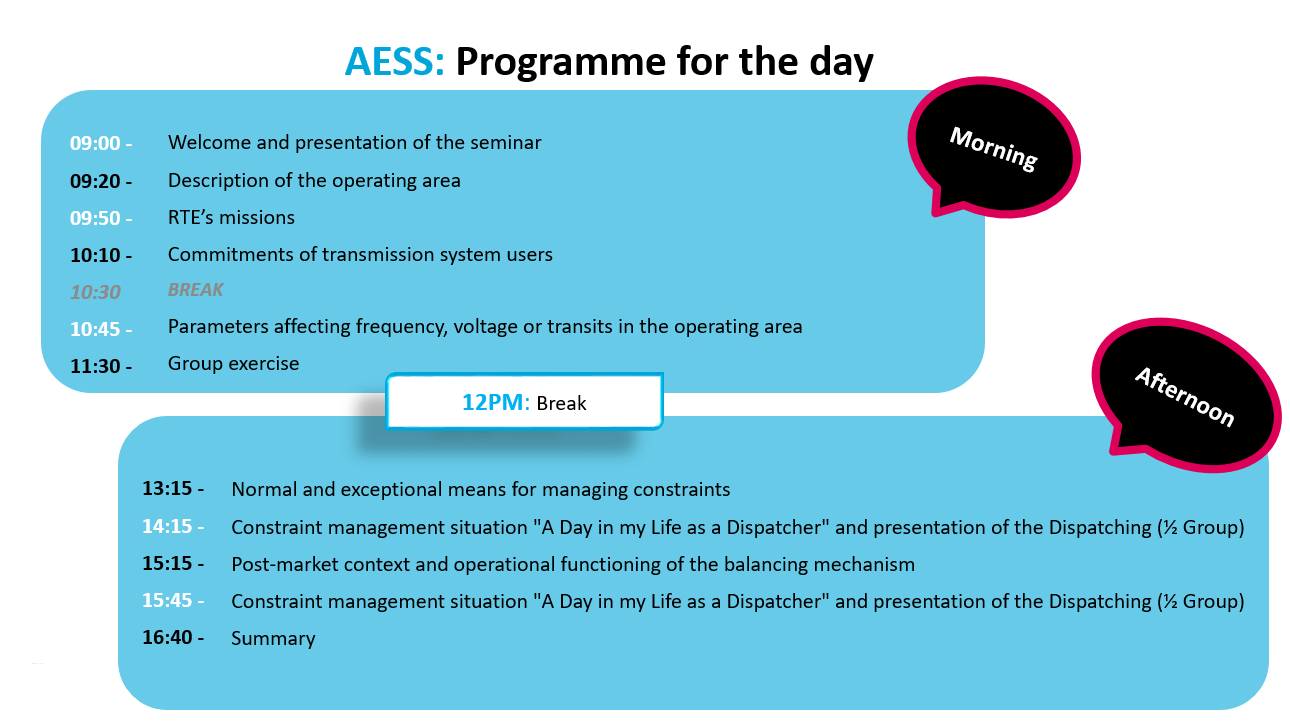 How to register for the seminar
Send the completed registration form to the generic email address of the customer service department for your geographic area.
Your customer service department will get back to you depending on availability and confirm your registration by email. They will also provide you with all the logistical information from the seminar.
To participate in the seminar, you are required to:
hold a Transmission System Access Contract (CART)
Service tariff or fee
This service is included in your contract (lunch included for in-person sessions).
Contacts
For additional queries, please contact your account manager.